The development of the YQ human cremation system utilizes the technical knowledge and manufacturing expertise accumulated by Chinese, European and American engineers in the funeral cremation industry for more than 30 years.
However, we also understand the importance of change.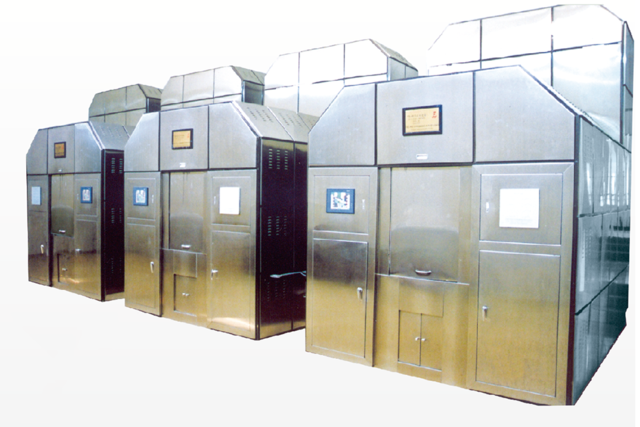 For this reason, we provide our team of industry experts with the support of engineers from a wider range of engineering industries (such as renewable energy, automotive, and military).
In this way, we combine years of knowledge and expertise with new and re-applied technologies outside the industry.
This allows us to respect the past while designing for the future.
Robust Construction
The shell of the cremator is made of steel plate to form a solid structure and is partially reinforced with structural steel. Rugged features ensure longevity in the operating environment.
The components of the cremator have a 25-year design and service life, supplemented by advanced refractory materials with a temperature exceeding 75-100% of the normal expected operating temperature, and a refractory concrete lined piping system to ensure no maintenance during the first 10 years of operation.
Economic Operation
The refractory system is a hot hearth configuration designed to optimize efficiency and thereby optimize fuel consumption.
Automatic suction control and reliable sealing door prevent uncontrolled impurities from being sucked into the cremator and ensure maximum heat retention.
In order to reduce the need for mechanical ventilation in the cremator, the combustion-supporting fan is fed in from the hood above the charging door of the cremator to achieve the secondary purpose of room ventilation.
Advanced modular control system
All YQ cremation systems use an advanced PLC control system to optimize the cremation process, reduce both process time and fuel consumption, without operator intervention.
The system also provides programmable automatic start, including purging, preheating and automatic shutdown.
Remote monitoring and fault diagnosis allow potential system faults to be identified before they occur and respond quickly to assist operators in the event of an accident.
Complete data logging allows event tree analysis to respond to unexpected failures and facilities to provide emission monitoring reports in accordance with local regulations.
Environmental awareness
Focusing on energy conservation and fuel efficiency not only benefits customers financially, but also considers environmental protection.
The combination of the use of low-NOx burners and the optimized combustion process enables the YQ Cremation System to not only meet or even exceed local environmental regulations.
Considering the service life, choosing high-spec components can reduce maintenance costs, but it also reduces waste generated by long-term maintenance.
Adaptive configuration
Considering the various building configurations, we understand the need to design a cremation system with an adaptable configuration that can be tailored to best meet customer needs.
The compact design enables the equipment to be delivered in an integrated structure, allowing quick installation with minimal interruption.
Alternatively, in the case of building configuration requirements, the unit can be delivered in a flat package, allowing installation through an opening as small as a pedestrian access door.